Evict those tenants living rent free today.
Yesterday I went to support some friends at a horse show, they were showing a young horse in hand and the competition was stiff.
They are horse breeders so this was important to their business.

My friend's partner was showing the horse and is relatively new to horses but he has been extremely successful on the few outings that that they have had despite his lack of experience, so I was curious.

I asked him before the class if he got nervous?
He said "no, what is the worst that could happen - we come last? I just focus on being in there with her and trusting what we do to prepare at home"
He was content that they would do the best that they could and that was enough.

They won their class and got reserve champion.

He has a winners mindset, he was able to shut down all the negative chatter, the external pressure and even more importantly he allowed himself to enjoy the moment with her.

How amazing does that sound?


So often we have an internal chatter that sabotages us before we get started, it can take away all the joy and prevent us from being in the moment.
It might sound like;

"I'm not enough",
"I don't think I am as good as other people"
"I am not pretty enough"
"Not smart enough"
" I am not worthy"
"I should just be happy with what I have and be grateful, other people would be"
"I am only as good as my achievements"
"Rest is not for me"
"Other people's needs are more important"...

This list could go on and on...
Perhaps you recognise some of your own thoughts in there, I know that I certainly do.

Often we allow those thoughts to live in our minds rent free.

We don't question them and sometimes we even forget that they are there, then just as we consider doing something new or slightly uncomfortable but potentially rewarding they pop their heads up and begin to shout in our ears....


So how do we move forward and remove them?
Firstly we own our thoughts they don't own us.

It's only when we create some mental space and declutter our thoughts that we recognise these gremlins for what they truly are, a part of us that needs reassurance or old beliefs.

In many cases they were not even our own beliefs or values to begin with.

What would you let go of today if you could?
What would your life be like in 6 months if you let it go?

If you would like some help to build confidence, quieten the chatter or simply create some mental space in your mind in order to perform better or gain clarity, reach out to me at Carmel@equilibriumcoaching.ie
Your coach,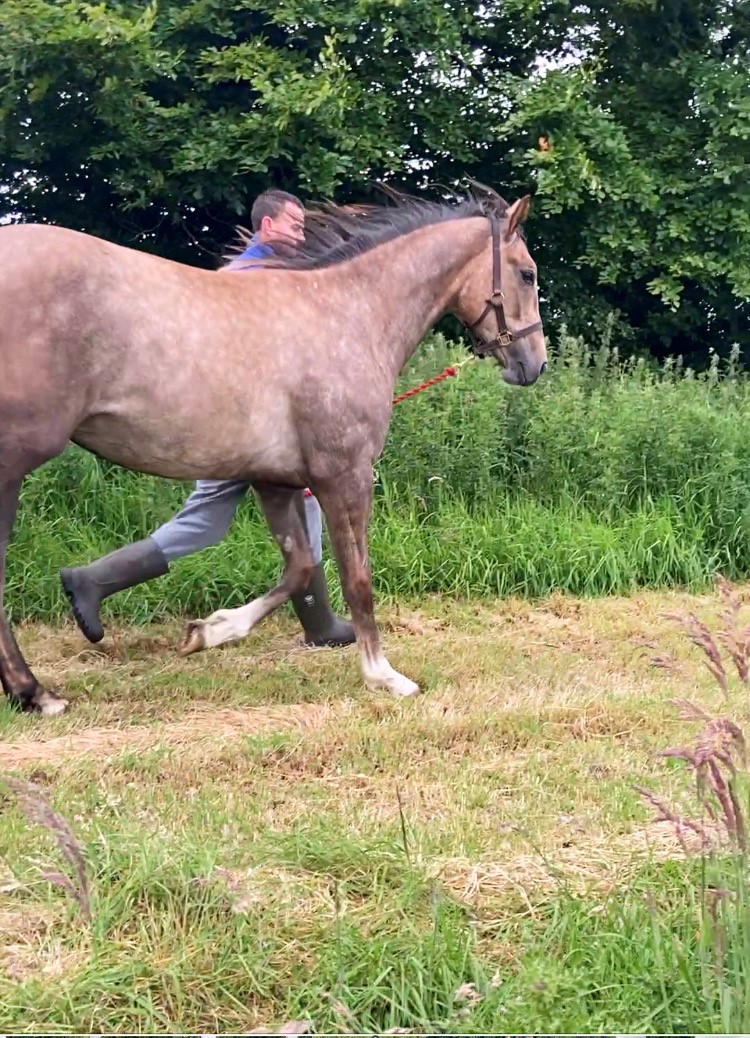 Ps. that's our own Filly Croi (Cappa Lady Sofia) who will hopefully get to her first show in a couple of weeks.
I will have to use all my tools and strategies to stay calm, relaxed and confident myself.


---
Get More From Equilibrium Coaching...
Connect on LinkedIn
Find Equilibrium Coaching and connect on LinkedIn here
30 Days Of Summer Challenge

Join our free Summer challenge today and receive a daily postcard with strategies and tips directly to your inbox.

They are guaranteed not to overwhelm you but instead to start the process of guiding you towards clarity, more confidence and getting the results that you deserve in your life and career. Sign up here for our free postcards today!
Discover The Academy
Find out more about all of the online courses available from Equilibrium Coaching and become the me you deserve to be here.
Work Together 1:1
Do you want more support from Carmel? Get personalised coaching to help you get the most from a specific area of interest here.